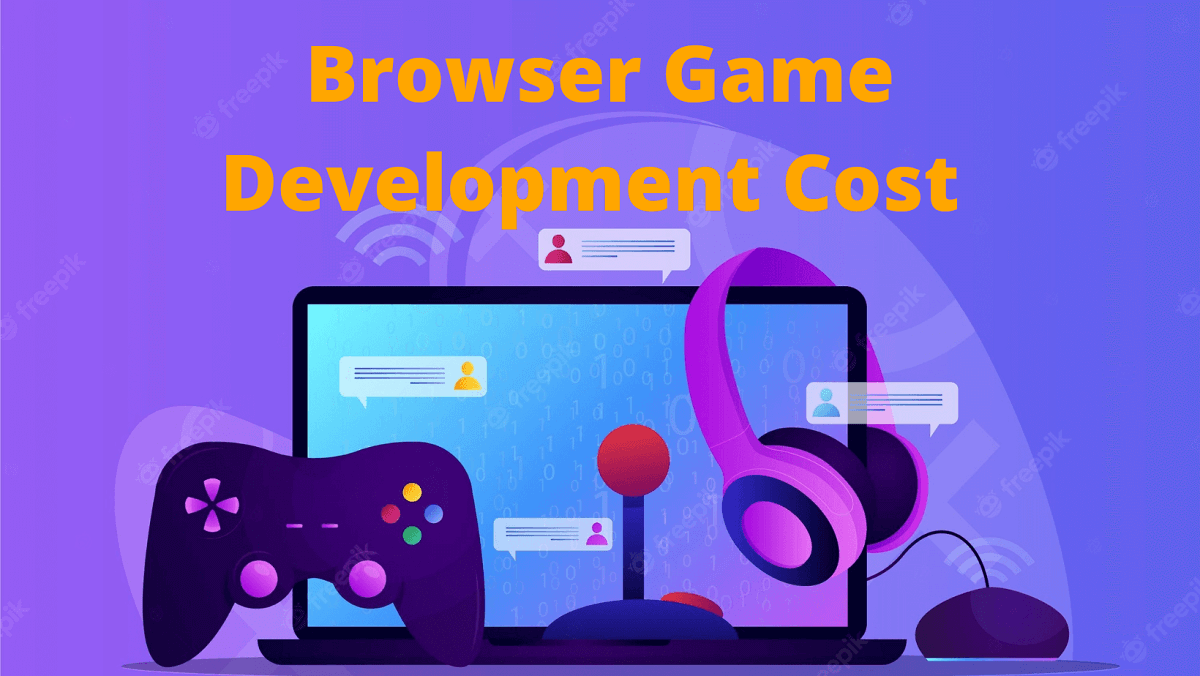 Browser Game Development Cost
What is a game?

Type of Game

What is Browser Game

Example of Browser Game

The benefit of Browser Game

Browser Game development cost

Why choose Bangla Puzzle Limited for Browser Game?

Conclusion
What is a game?
A game is a structured form where there are some rules of goal, chance, and competition.
Type of Game
Physical Game: When a player plays a game in the physical world and does not need internet access or a device. It can be a solo game or a group-based game. Sometimes it needs a field. Example: Football, Cricket, Chess, etc.
Online game: When a player plays a game in a virtual world and needs internet access or a device. It can be a solo game or a group-based game. Example: Android-based game, iOS-based game, etc.
Mixed Game: When a player plays a game in the physical world; but it needs internet access or a device. Example: VR-based game, Play console, etc.
Browser Game
Browser Game is one kind of online game. The player needs a browser to play this game and internet access. Players can play games from any browser like Google Chrome, Mozilla Firefox, Internet edge, Opera Mini, Safari, etc. Web game is an alternative name for Browser game.
Example of Browser Game
Cricket
Cricket is one of the most popular games in the world. Because of the popularity of the game, many companies develop browser games. The ball is coming from the system. Players can hit this ball. Based on ball and batting interaction, players earn 1 to 6 runs. If a player misses any ball, s/he can be bowled. You can visit this site to get a live cricket gaming experience.
Two Dots
Two dots is one of the popular browser games. There are two colors of dots in the game scene. Red and blue. Another two dots come from up and down. If the dots match, the player earns a score. Otherwise, the player uses his/her life. You can take experience from this website.
Save Planet
The planet is moving in his way. Some particles from outside try to hit this planet. The player destroys these particles and saves this planet.
You can take experience from there.
The benefit of Browser game
1. Low entry barrier
Android, iOS, or Windows games have some dependencies. You need to install this game from the play store, app store, or other. Sometimes your smartphone or PC doesn't support it.
But on the other side, Browser games are like a classic page - there is a need for just one click. Anyone can play a selected game regardless of the device, he is on.
2. Monetization options
There are classic web options of monetization - in-game advertisement, in-game purchases, affiliates, donations, sponsorships, and many more in-browser games. No limitations here, perhaps expect rewarded ads that are available for mobile devices only.
3. Simple game customization for web
If you use cross-platform for app development, you can build easily for browsers. If a game runs well on a mobile, then it will probably run the same or even better in the browser. There is only a need to customize game controls and make builds for html5/WebGL from your game engine allowing cross-platform builds.
4. Simple management
It does not matter whether the game is on one web or 10,000 websites, usually, you can still control and update the game from one place - thanks to spreading it by running on all those websites via iframe / embed elements.
5. Instant load
Many small games load instantly and thus achieve a minimum bounce rate. There is not simply time to escape the game sooner than it's loaded. This also increases retention.
Browser Game Development Cost

Game development cost depends on game features. Every professional game company has some role to develop any Browser game.
Project Manager: 100 USD per day.
Game Developer: 80 USD per day.
Backend Developer: 70 USD per day.
QA Engineer: 50 USD per day.
Based on your requirements, A game needs to finish 7-15 working days for 5 resources.
Why choose Bangla Puzzle Limited for browser game development?
Experience: Bangla Puzzle Limited has years of experience in browser game development. This firm already has 10+ browser games and runs one instant gaming portal.
Consultation: This company provides consultation to optimize the gaming experience. This consultation saves you money and time.
On-time delivery: Bangla Puzzle Limited has a dedicated team to develop browser games. They are experienced. If you choose this company, you will find your project in time.
Support: Maybe you have an idea, but you don't have enough resources. Don't worry. This company will help you to optimize gaming ideas, web integration, ad monetization, etc.
Conclusion
If you are a game lover, you can build a browser game for your website. Even if you can make a platform, we are waiting to help you.