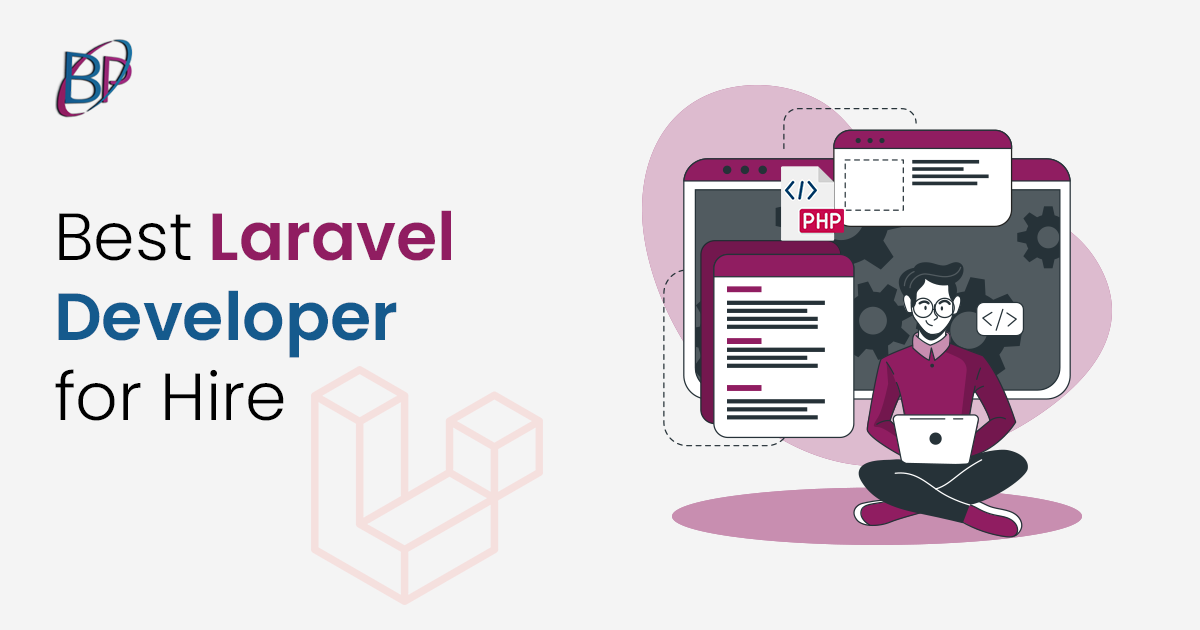 Hire the Best Laravel Developer
Laravel is a known word for web application development. This is a web application framework with expressive, elegant syntax.
Laravel tries to relieve software engineer pain. This application attempts to take the pain out of development by easing common tasks used in the majority of web application projects. Some important tasks are given below:
Ø Simple, fast routing engine.
Ø Powerful dependency injection container.
Ø Multiple back-ends for session and cache storage.
Ø Database agnostic schema migrations.
Ø Robust background job processing.
Ø Real-time event broadcasting.
About Laravel Developer
Laravel Developer is a professional who develops web applications by using the Laravel framework. S/he can develop websites or web applications.
How to choose the best Laravel Developer?
Choosing the best Laravel Developer is not an easy job. By some process, Bangla Puzzle Limited chooses the best Laravel Developer. We are explaining our hiring process:
Code Test: Code Test is one of the best ways to understand Developer knowledge. We know their deep knowledge of Laravel, Coding style, and problem-solving ability.
Coding Interview: A coding interview is the second step to choose Laravel Developer. The question, Answer, Answer based Questions help us to know problem-solving ability, theoretical knowledge, and quick knowledge.
Team Player: Some developers are good at code. But they are not team players. They cannot communicate with project managers as well as other developers. So, we ensure Laravel developers a team players.
Who provides the best Laravel developer?
Some companies provide the best Laravel developer. It depends on experience, quality and culture. Bangla Puzzle Limited is a renowned company that works in the Laravel framework. This company ensures quality people, an engineering environment, and a money-saving guarantee. This company saves money and time.
Laravel Project Development Process
When you choose us to develop your project. We do follow the works to complete your project:
Studying your software requirement:
Every software has a goal. After starting your work, we study your requirements. We help our clients to meet their goals. If there are some unclear issues, we discuss them with the client and clear them. This process saves our client time and money.
Your User Interface (UI) design:
User Interface (UI) is a vital part of any website, software, and application. 90% of users see UI, not function. In the software development process, if the client agrees with the UI, 90% of the work will be completed client side.
Develop your frontend application:
Based on UI, our frontend engineers develop Frontend. Front-end engineers ensure mobile responsiveness. Sometimes, they give feedback about the UI.
Preparing Data Structure:
Based on Software Requirement Specification (SRS) and UI, our backend development team prepares data structure. They ensure clean code and loading fast of databases.
Implement the back-end:
Based on SRS, UI, and Database, our backend engineering team implements software or application backend. They ensure codes for feature implementation. They reduce software development time.
Assure the security of the data:
Our Software Quality Assurance (SQA) team ensures website or software security and thread removal. They work as ethical hackers to identify any security issue.
Ensure the quality:
Our Software Quality Assurance (SQA) team ensures website or software quality. They study SRS and they work on any project from the SRS study. They check UI, Database, and backend. They help to optimize code.
Submit your application:
When the SQA team gives the green signal, our project manager will submit your application. SQA team ensures your SRS, UI, and function. So, they reduce your hassle for software testing. You can use your software.
But as a human, maybe you find any small issues. In this case, you can give feedback. We will cover it.
Additional Work:
If you want to add a new feature, you are welcome. We will add it.
If you want, we will do the following works:
Customer support service and Maintenance
After website or application development, maybe you need customer support and maintenance. If you want, we will do it based on your requirements.
Handling queries of users and much more
Time is very important for any client and queries. If you want, our trained support team will handle any client query. They will communicate with you and the client. They will give you a report. This support will increase your business.
So, if you plan to develop a Laravel application, contact us for better resources to save time and money.
Read also: Best Tailwind developer for Hire