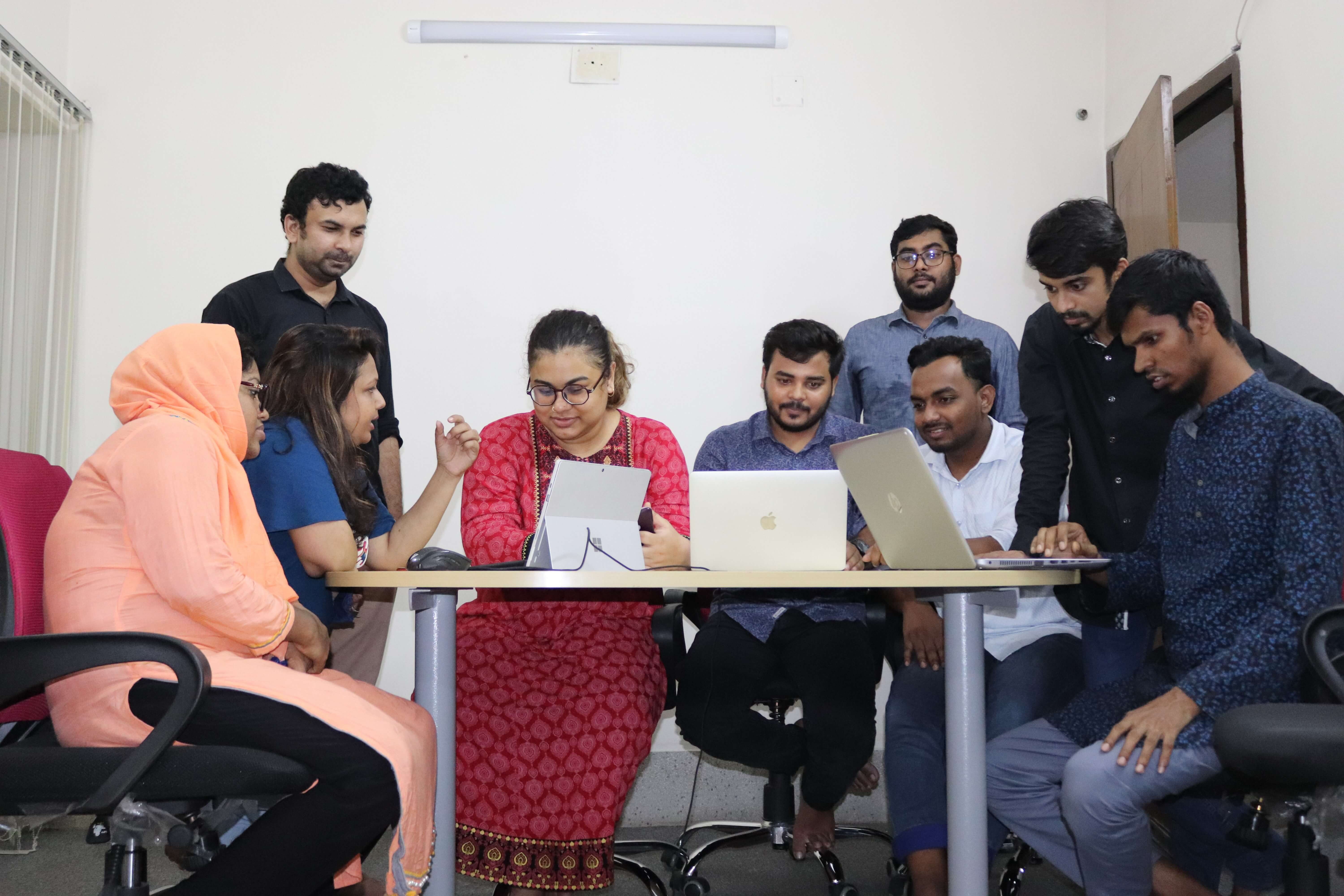 Top 10 software Company in Bangladesh
TOP 10 SOFTWARE COMPANIES IN Bangladesh
1) Bangla Puzzle Limited
2) DataSoft
3) Brain Station 23
4) Nano IT World
5) e-soft
6) Technobd Limited
7) Nobo IT
8) BJIT Limited
9) Base IT
10) Techvila
The software company has been playing an easy lifestyle. It creates a huge impact on the economy and social life. New Technology and innovation make life easier and save money and time. Now I am creating a list of the top 10 software companies in Bangladesh. My focus area is a new technology, innovation, quality software, and after-sales service. Given below, is the list of the top 10 Software companies in Bangladesh. Read through the article to know in detail-
Bangla Puzzle Limited, an innovation-focused and promising company is a team of highly experienced people having expertise in diverse platforms and offering onsite as well as offshore Augmented & Virtual reality software, Artificial Intelligence, IoT services, and any kind of Software development and Web & mobile Application Development services. The organization already accomplished similar assignments in the same field. Bangla Puzzle Limited is a registered private company in Bangladesh. Bangla Puzzle Limited is young but experienced is wonderful. Some achievements are the National Mobile Application Award from the ICT Ministry (2017), Champion of a2i women innovation Camp-2018, Innovator of IT incubator (2019) Project Inauguration by Prime Minister (2020) App of the Day by Design Nominees in the USA. This company is founded by Nadim Majid.
Major service areas are
Website Design and Development
Web Application Development
Mobile App Development
Consultancy Service
E-commerce Solution
Education & Training
System Management & Implementation
Virtual Tour and 360 Video
Game Development
Search Engine Optimization
Contact Address:
Dhaka Office: House: 13/3, Road: 2,
Shyamoli, Dhaka-1207
Chattogram Office: Software Technology Park (Level-10)

Agrabad, Chattogram
Whatsapp Number: +8801880811048
2) DataSoft
DataSoft Systems Bangladesh Limited is one of the oldest software companies in Bangladesh. This company was founded by Mahboob Zaman.
3) Brain Station 23

Brain Station is one of the promising Software Companies in Bangladesh. This company was started by Raisul Kabir.
4) Nano IT World

Nano IT World is one of the good software companies in Dhaka. Their success story is based on eCommerce website development.
5)
e-soft
the e-soft mission is to identify, develop and bring to the market high-quality services with global acceptability at an affordable cost to facilitate our customers. We continuously strive to improve our capabilities to address the unmet needs of the clients and to deliver the services they are longing for. This company was established by Ariful Hasan Opu.
6) Technobd Limited
Technoid Limited is an IT-enabled Web and Mobile Application Development service providing company.
7) Nobo IT
Nobo IT is a growing software company in Bangladesh. We provide domain registration, hosting, web application, and digital marketing services.
8) BJIT Limited
BJIT Limited is a software development and IT services company in Bangladesh. This company serves enterprise, SME, and startup customers to develop, optimize, or scale their internal business software.
9) Base IT
Base IT is a leading IT firm in Bangladesh. Base IT's aspiration is to produce high quality, cost effective, reliable result-oriented web and e-commerce solutions on time.
10) Techvila
Techvila is one of the best and affordable wordpress maintenance service providers in Bangladesh. By subscribing, you will get 24 hours wordpress support from experts.